All About Me
As a young professional, it is my job to seek the latest information about the changing market. I'm in constant pursuit of the newest data, technology and opportunities for the clients I serve.
Being a Realtor with Dallas City Center allows me to offer you:
Realistic analysis of your needs

MLS Access and Foreclosure Data

Assistance with Loan Qualification

Full Spectrum of Valuation Services

Experience with HUD Properties

A promise to return your calls: Period
A product of the Metroplex, I was born and raised in Irving, and take special interest in the activities and buzz of Big-D.
As seen on the January 2011 episode of HGTV's 'House Hunters':
---
My Service. My Goal.
First Time buyers or "Property Virgins" are special and a unique group of individuals that I always look forward to serving. My goal is to assist Buyers by informing and educating them of the steps and their options along the way, knowing firsthand that the prospect of buying a home can be overwhelming.
With extensive experience in Foreclosed Homes (REO Inventory) since 2007, I've been afforded the unique understanding of the requirements, process and particulars of what a Foreclosure sale involves.
In addition, being named a North Texas Homes for Heroes Affiliate grants me the opportunity to thank our local Hometown Heroes. I've had the opportunity to see the full impact some of our men and women instill, protect and enforce daily. It's awesome to be a part of an initiative that gives back to Police, Firefighters, Teachers, First Responders and Military personnel.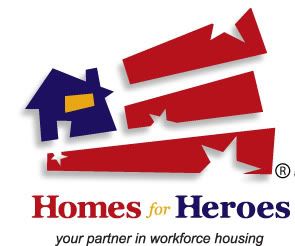 ---
Reasons I do what I do...
"Thank you so much for always being so quick to reply, you have been awesome!" - New Homeowner Tiffany
"Ashley, I'm not sure I could love a new residence more than this one." - New Homeowner Keith
"Thanks again for all of your help... I am especially grateful for such a pleasant and professional transaction! I hope I can work with you again soon!" - Kendra E (Keller Williams Realty)
"I wish they would all be like this. It seems with everything that has happened in the last year and half that getting any transaction to go through is extremely difficult... I believe that only the best survive times like this and hopefully there will be more of us out there to work with in the future." - Sherry C (Dallas Realtor)
"I'm catching my breath from the move in process and wanted to take a moment to say how happy I am and how well things are going... didn't want to wait to say thank you." - New Homeowner Sharon
"Just wanted to make sure you knew how happy we are with how you handle everything so quickly and how thorough you are about everything. Not to mention how patient you are with me bugging you all of the time. :) " - New Homeowner Jack

"Thank you for being a Super Star Agent! Your work ethic and knowledge helped us have a smooth and timely closing. I look forward to working with you and your clients in the future!" -MaryAnn Comparin - Senior Loan Officer, 4Trust Mortgage
Content © 2009 Ashley Cox, Dallas City Center Realtors (972.978.3109 www.DFWHeroes.com). Original design and tiling header/footer images © 2008-2009 Drew Stauffer.
HTML, CSS, "raindrop" logo, and generic header image © Market Leader, Inc. All rights reserved, Inc. All rights reserved. Logos and service marks owned by copyright holder.